14aug(aug 14)9:00 am09sep(sep 9)12:00 pmCultural Centre Stoa - indoor exhibitionCultural Centre Stoa
Event Details

We're proud to show the work of the following artists:

Yuyang LIU, China
DPRK After Trump-Kim Summit

After many years of nuclear weapon development and sanctions by international society, the Korean peninsula seems to have the dawn of denuclearization and peace. Yuyang LIU visited different places in North Korea during and after the Trump-Kim Summit to see the new era of economic development and everyday life of the people there.

Minoo Hassanzadeh, Iran
The Family Secret

Pary never talked about her brother, Mehdi's, illness. They all knew about it but never called it a disease. It was an open secret in Minoo Hassanzadeh's family and for a long time, a taboo. In the beginning, no member of the maternal family accepted Mehdi's disease. Pary eventually persuaded the family to recognize the illness for what it was and allow for Mehdi to get treatment and for them to take care of him. 

It seems the fate of some people is intertwined with tragic experiences. These tragic experiences can change their future biography even before birth. For even before his birth, Mehdi lost his father, which in the traditional family structure meant that for the rest of his childhood Mehdi would be under the control and power of his older brother who often physically abused by him. 

After graduating from technical college, he went to do his military service and was frequently harassed during this time. After all these blows of fate, he decided to make a big change in his life and immigrate to the US wanting to leave his past behind. However, that exposed him to threats and sexual harassment. He became a very sensitive and vulnerable person but still wanted to look for a safer way to America. His last hope, an invitation letter from a distant relative, never reached him. 

Hassanzadeh remembers a happy, hope-filled face of an uncle from her childhood who always embraced her warmly. But then Hassanzadeh is confused because when she closes her eyes again, she can still see her uncle's happy face but this time it's empty.
Time

August 14 (Wednesday) 9:00 am - September 9 (Monday) 12:00 pm
Organizer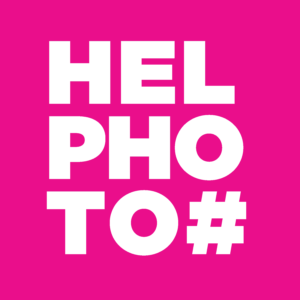 Helsinki Photo FestivalHelsinki Photo Festival is a non-profit association created to present cutting-edge work from Nordic and international photographers to attract interest in photography and visual media in Finland and abroad. We want to present and promote these art forms in an accessible way to help artists connect with new audiences, critics and curators - and vice versa.info@helsinkiphotofestival.com