08aug(aug 8)12:00 pm14sep(sep 14)6:00 pmPasila Urban Art CenterPasila Urban Art Center
Event Details

Diego Saldiva, Brasil
Everyone has a Plan until they get Punched in the Mouth
While Diego Saldiva was working on his project Giants in which he photographed fighting wrestlers, he realised that there is not a large audience for this type of performance art anymore. He came to a conclusion that one of the key reasons that caused a decrease in people's interest to watch wrestling was that they do not find it as exciting to watch events that mimic a title-match combat sport as they used to.

That is why Saldiva turned to a backyard fight club called Streetbeefs instead. From the comfort of his home, he began to follow a Streetbeef Youtube channel that streams real amateur fights. "Streetbeefs fighting events were designed for people in dispute who are lacking the appropriate skills to solve them," the artist says. Saldiva thoroughly impressed by this channel decided to depict backyard fighting in his work and as a result of that, he produced a series of photographs that can be now found on display at the Helsinki Photography Festival.


Niina Vehmaa, Finland
Raddies
Niina Vehmaa is interested in portraying people who are the bearers of some sort of unique style and appearance. However, her work is not limited to simply the external but going deeper in revealing the soul – deep down under whatever that is. The images on display endorse the idea of being the self and not complying to any generally accepted socio-cultural norms or structures.

Please note opening hours and times:
Pasila Urban Art hosts also different kind of exhibitions dedicated to urban art. The exhibitions change approximately every 6 weeks. The exhibitions are open during the opening hours of Pasila Urban Art Center (Thu & Fri 12 & 18, Sat 13 & 16).

Pasila City Art Center is located at Kasöörinkatu 3 lh 4. Access is from the courtyard of the house.
Time

August 8 (Thursday) 12:00 pm - September 14 (Saturday) 6:00 pm
Organizer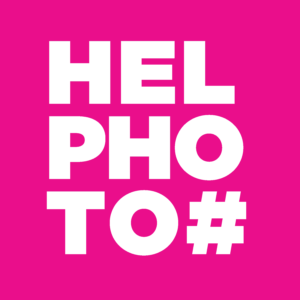 Helsinki Photo Festival #HelPhoHelsinki Photo Festival ry is a non-profit association, created to disseminate information about photography and visual media and to attract and maintain interest in them in Finland and internationally by presenting, developing and promoting these forms of art.hej@helsinkiphotofestival.com