13aug(aug 13)10:00 am27(aug 27)4:00 pmNordic VillageNordic Culture Point
Event Details

Nordic winners of the 2019 theme Anarchy will be presented in the Nordic Village, in the Nordic Culture Point's Library.  Specific times will be announced on the Nordic Cultural Contact website.

We're proud to show the work of the following artists:

Tine Bek, Denmark
Komfort Skulptur
The works titled komfort skulptur (danish for Comfort Sculptures) is part of a series of chapters investigating our dependence on comfort, both in relation to the objects and architecture around us but equally concerning the hunt for luxury and perfection. Looking into the materials which form the core of our every day, the project; Komfort Skulptur portrays the materiality and awkwardness of foam and its many possibilities. The works become a sort of documentation of temporary sculptures that were not meant to exist or to last. The works reflect on the relationship between the image, sculptures and the tension which is created when wanting to freeze a moment and obtain a certain shape. The works act as results of experimentation, where ideas around control and power are sought, an act of domesticating. The project aims to look closer at materiality and surfaces and investigates this via essays and photographs. The value we put on certain objects and the importance of history and origin shapes a framework for the overall interests and process. Within the project, Tine Bek looks at sculpture as something temporary rather than fixed. There is a certain playfulness involved in the production of the works and by testing out the shapes and forms that can be created using materials which normally has a very different and more useful function. Being inspired by the need to look at and be around functionless shapes and forms that have the sole purpose of being viewed as a decorative element. Bek has within the last couple of years been very fascinated with the production of sculptures, the steps and almost scientific aspects that are sometimes involved.

Saara Tuominen, Finland
173 days
Each year in Finland, there are 30-50 military objectors referred to as total objectors (totaalikieltäytyjä in Finnish). They refuse both compulsory military service and the option of civilian service. Finnish law requires that they serve a prison sentence of six months. Total objectors choose to be imprisoned for various reasons, but common ones are objecting totalitarian structures, resisting war and violence and raising awareness of what they consider an unjust practice by the Finnish government.

Most of the time the sentence can be served as a 173-day home arrest. A radio signal ankle transmitter makes sure that the prisoners follow a daily regime that they have to plan several weeks in advance. The sentence is an emotionally damaging time for total objectors and for some it has long-lasting effects. United Nations and Amnesty International have called Finland out for sentencing young men for not wanting to participate in military activities. Amnesty International sees total objectors as prisoners of conscience.

From February 2018 to March 2019 no new total objectors were sentenced. One total objector took his case to the court arguing that he is not treated equally to Jehovah's Witnesses who don't have to participate in military actions because of their faith. Finnish government then passed a law revoking Jehovah's Witnesses' special law. Now total objectors are being sentenced once again.

This is a series of portraits and objects from total objectors who had already fulfilled their sentences in 2018. It was made in an attempt to raise awareness of the people going through this sentence as the Finnish government was facing a choice of whether to stop this practice or not.

Marcus Gustafsson, Sweden
Vibrant Days
Filled with the feeling of having the whole world in the palm of your hand while simultaneously feeling it slip through your fingers. You want to freeze time but all you do is push forward, and fill your life with all that it has to offer. But it's in the moments in between when the uncertainty of where you are headed hits you. You are suddenly filled with doubt yet it's still easier to just keep going, telling yourself you are still young.

Marcus Gustafsson was 20 years old when he took the first images of this series. The pictures are of the people around him, they are his friends. We are all searching and craving for experiences. We are drawn to each other, joined together in this context because we are in the same stage of life. Parties, relationships, boredom, sex, anxiety, love, friends, sorrow and encounters. Everything that we have had the opportunity to experience and also been forced to live through. This project is about Gustafsson and it's about us. He will always remember these vibrant days.

 
Time

13 (Tuesday) 10:00 am - 27 (Tuesday) 4:00 pm
Nordic Culture PointKaisaniemenkatu 9, 00101 Helsinki
Organizer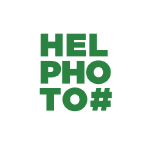 Helsinki Photo FestivalHelsinki Photo Festival ry is a cultural non-profit association created to attract interest and disseminate information on photography and visual media in Finland and abroad.info@helsinkiphotofestival.com