30julAll Day09sepHesperian Esplanadi IIHesperian esplanadi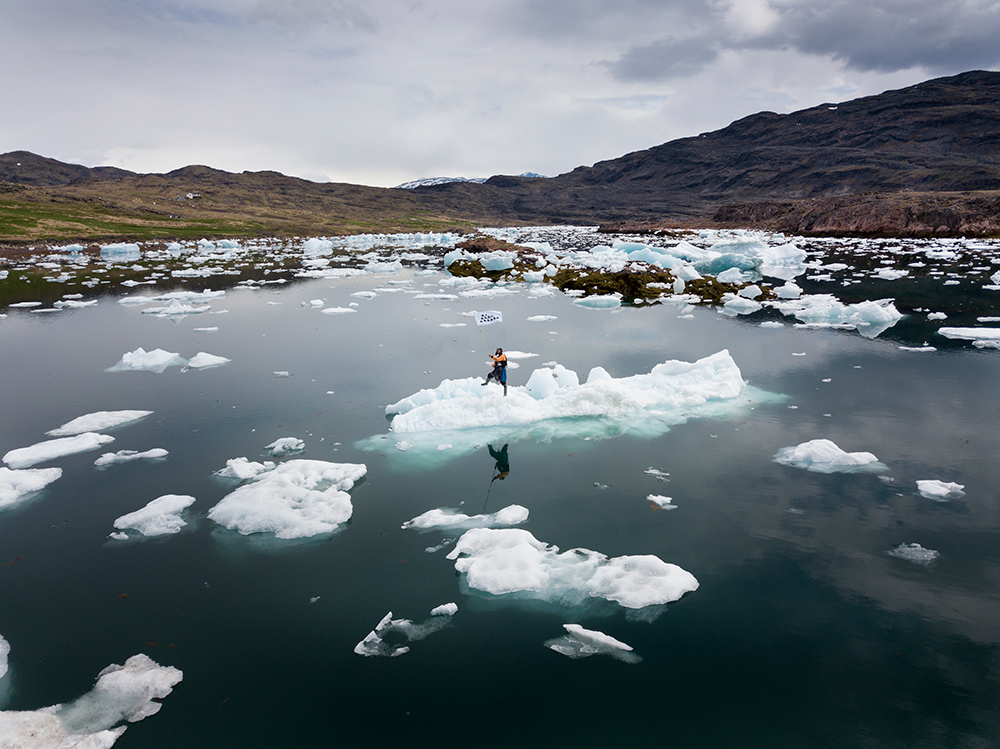 Event Details

In this outdoor exhibition we're proud to show the work of the following artists:

Victoria Crayhon, USA
It Says We're Not Real and Other Thoughts on Romance from the Road
Thoughts on Romance from the Road uses photography to document Victoria Crayhon's text interventions on roadside marquee signs. By placing intimate, diaristic language in public view this work also explores the contemporary impulse to overly share our innermost thoughts and vulnerabilities. Crayhon places phrases on movie and motel marquee signs, using her own sign letters and then leaving the scene with the words left intact. Before she departs, Crayhon makes a photograph from the sidewalk or roadside. The photograph becomes the sole remnant of the project as the letters inevitably disappear or are taken down. In its brief existence, each sign installation is read by an audience encountering the work in spaces where they expect to see advertisements or movie titles. The text phrases are the voice of an individual and are deliberately personal and vaguely melancholy – a sharp contrast to the upbeat advertisements and romantic or promising (of excitement or laughter for example) movie titles typically seen on these signs. Victoria Crayhon's texts are formulated to read as though they are public diary entries referencing banal realities of self and relationships based on comparison with an ideal.

Ryan Walker, Canada
Voices in the Wilderness
One small island in the Salish Sea, 350 people off-grid:  Voices in the Wilderness documents this remote community, conjuring and interrogating our nostalgia for a life known via clichés cemented by time & distance. The island is not simply an escapist utopia; the land and people who rely upon it are subject to the vagaries of a modern, mainland world from which they are simultaneously connected and isolated. Island life bears traces of a rich history of outside influences even as it seemingly eschews them in favour of narratives of self-creation. Islanders embrace a countercultural ethos that values autonomy; in the 1970s, they rejected B.C. Hydro's attempt to sell service to them, relying instead on alternative energy sources. While traditional currency is exchanged for goods and services, most islanders have adopted work-trade and bartering. Power politics—hierarchies of race, age, and gender—are not left behind on the mainland. Neither is economic disparity; many long-term residents become financially strained when the boom of island-created economies go bust. Because of its relative isolation, the island is subject to next to no law enforcement. In the 1920's and later in the 1950's, logging was a lucrative business but only for so long: natural resources dry up. The marijuana business of the 1990s experienced a similar wax and wane. Steadily decreasing pot prices combined with increasing police raids on grow-ops stifled the industry. Consequently, many workers were left adrift as it was the only work for which they were trained. The island is still a microcosm of the wider world, where people must balance independence with co- dependence—where survival necessitates collaboration between a diverse cross-section of characters: nomads and draft dodgers, young families and solitary retirees, artists and tradespeople, homesteaders and environmentalists. This work witnesses the complex harmonies and dissonances of their various—and varying—voices in the wilderness.

Ute Behrend, Germany
Bear Girls
How do young girls become strong women? Adolescence is the theme of Ute Behrend's new book. At the beginning she tells a story about a fictional Indian tribe that separates its pubescent girls and dresses them in bearskins. In this way they are protected from premature sexualisation. The result is a shelter that gives the girls the opportunity to develop freely and self-determinedly in this important phase of their lives. Behrend calls these girls "bear girls" and draws parallels in our society, where free spaces for adolescent girls become less and less. Many young women try to evade the stereotypes of sexualised identification that are shaped by society and the media. This is often evident in similar behaviour patterns, e.g. wearing very large sweaters that girls like to "borrow" from their father's wardrobe. In "Smart Girls, Gifted Women", Barbara Kerr examined the similarities that later became strong women. She found that all girls had time for themselves, the ability to fall in love with an idea, and a "protective cover". None was particularly popular and most remained relatively isolated in their age group. Interestingly, this rejection gave them a free space in which to develop their uniqueness. Parallel to the portraits of the girls Behrend takes photographs with a focus on nature, wild animals and the concept of distance and closeness. She then works on combining these single images to final pairs. The references between the pictures inspire the viewer to link the content of what he has seen.​

Rubén Martín de Lucas, Spain
Iceberg Nation: On the Artificial and Liquid Nature of the Concept of Nation
No nation exist in a physical way, that is as an objective entity. Its intangible nature is held as a mental construction present only in the collective imagination. However, all war, state violence and forms of government are based on the concept of nation. Through the use of performative actions, several icebergs were boarded and equipped with a nationality and a flag. The viewer is invited to question the validity of terms such as country, nation and nationalism, evidencing the abstract and temporal nature of constructs that, although lacking solidity, are sources of continuous tension.

This project was made in Greenland in June 2018 by Spanish artist Rubén Martín de Lucas and his team: Fernando Martín Borlán, cinematographer, and Hilo Moreno, an experimented polar guide. Greenland was chosen because of its ancient glaciers. Icebergs from these glaciers are composed of ice that can easily be 20 or 30 thousand years old. Planting a flag on them when they are ready to dilute is a powerful metaphor. "Iceberg Nations" also has an 11 channel video installation, a manifesto-book, and a short documentary film. This project belongs to STUPID BORDERS, a set of conceptual projects that questions the idea of "nation" and points to the strange feeling of possession that man exerts towards the Earth, an entity which transcends us in age.

Tatiana Bondareva, Russian Federation
Boys
Boys aged 14 to 18 who have committed various crimes including hooliganism, rape and murder serve their sentences in the young offender institution in Saint Petersburg. The conditions of detention in such institutions are much better compared to a regular prison in Russia. For many of the boys, who grew up neglected, life in this prison is more comfortable than it was outside. Instead of chaotic street life and a suffocating environment of a dysfunctional family, the prison community offers clearly established rules, protection, and stability. This prison has a well-developed infrastructure including a church, a gym, sports grounds, a library, a kitchen, and a factory. If the boys behave well they are taken out of the prison to various museums. At the same time, for many convicts the habits they adopt in prison create the foundations for entry to the big criminal world, since the way of life in the colony gives an idea of a rigidly hierarchised community where each member has his own specially indicated place and function. Another problem in supporting prisoners is that after being released they fall into the old criminal world where it is prestigious to be a criminal. In many ways, this attitude toward crime is formed by mass culture.

Evgeni Attsetski, Belarus
100% girls punk-rock from East Europe
MessedUp is a female punk rock band from Grodno, Belarus. When the band was formed, its members were aged between 15 and 18. On June 9, 2018, MessedUp marked its three-year anniversary. The band members stand against all forms of discrimination and hold anti-fascist, anti-sexist and anti-homophobic views. MessedUp are the prominent representatives of the local punk and hardcore scene.

Its members are united not only by their love for music, but also zero tolerance for any form of discrimination. Many of them are involved in social activism, hold anarchist and left-wing views, and oppose the existing state system and police misconduct. Society in Belarus is weakly politicized and very conservative, xenophobia and homophobia persist by default, and feminism is much less popular than ideas regarding the traditional role of the woman as a mother and housewife.

Despite the punk environment being friendly and forward-looking, outside of it the girls often face intolerance and sexist attacks. During its existence, MessedUp has traveled half of Europe, playing gigs in Berlin, Moscow, Riga, Vilnius, Warsaw and Minsk. Each band member sees no future at home and dreams of leaving Belarus.

The band members: Nastya, the lead singer, feminist. Being a feminist in Belarus means constantly dealing with aggression, with being attacked and depreciated. Nastya often encounters street harassment and attacks because of the short hair and hair colour.

Liza, the guitarist and composer. Lisa is a student of medical university. When on tour abroad, she often reads her textbooks to prepare for exams, while the other girls are having fun.

Masha, the bass player. Being part of the LGBT community, she has to deal with unpleasant and offensive comments made towards her. Recently, Masha has become increasingly interested in LGBT activism.

Katya, the drummer. As of now, Katya has left the band. In search of a better life, she has moved to another country and is working as a barista at a café.

Thadé Comar, France
2018 Will Not Take Place
2018 Will Not Take Place is a documentary work produced in Paris between autumn 2016 and a few months ago. A particularly challenging period loaded with social and political reforms, creating different social movements. Activists of the altermondialiste movement have had an unprecedented year of protest. Since the state of emergency has been in effect following the attacks of 13 November 2015, these milieus, although unrelated to Islamist movements, have had to face a powerful coercive arsenal. Electronic surveillance (videos, facial recognition systems, listening, etc.) and filing have been widely used against them. To respond to this unprecedented strong repression, this generation wanted to get involved through new forms of political action. Many activists have decided to join the anonymous ranks of the Black Bloc. It is around this entity, which is both fascinating in its organization and radical in its methods, that this project revolves around. In reaction to the war, images opposing police forces, demonstrators and the media. But also to our communication supports which mainly promote the diffusion of a unique image.Thadé Comar chose to isolate the elements so that the viewer can synthesize from these fragments a mental image of his own.
Hesperian esplanadiRuneberginkatu 32-34
Organizer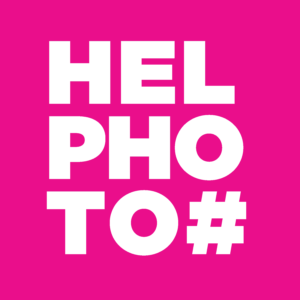 Helsinki Photo FestivalHelsinki Photo Festival is a non-profit association created to present cutting-edge work from Nordic and international photographers to attract interest in photography and visual media in Finland and abroad. We want to present and promote these art forms in an accessible way to help artists connect with new audiences, critics and curators - and vice versa.info@helsinkiphotofestival.com