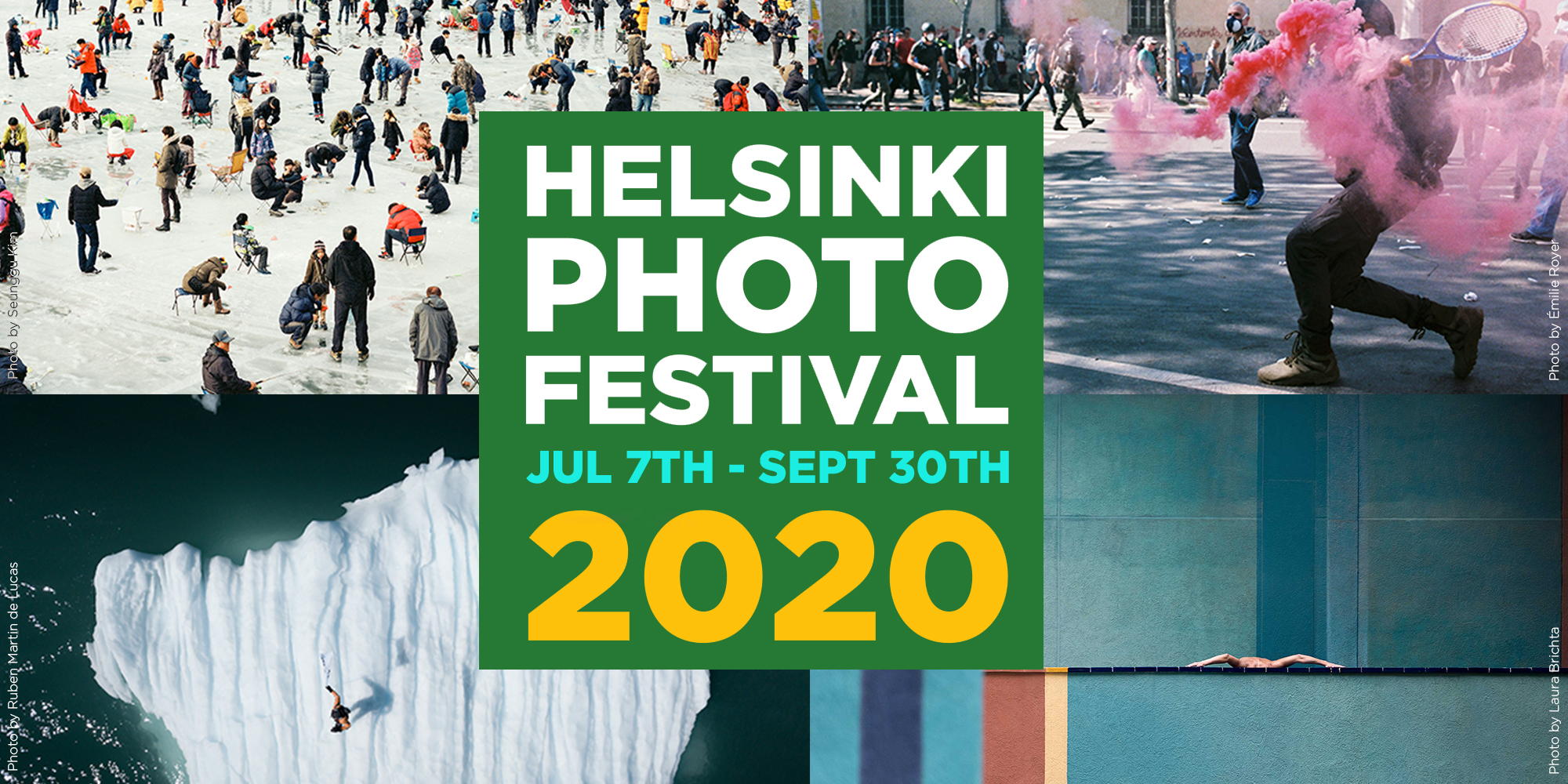 Helsinki Photo Festival is to push the boundaries for exploring photography in Finland and brings photography back to the streets presenting  cutting-edge work from Nordic and international photographers, encouraging the audience to meet and interact with the arts directly in the public sphere.
Helsinki Photo Festival ry is a Finnish non-profit association and a photography platform advancing interest and disseminate information on photography. The main initiative is to increase visibility for contemporary photography through events and learning activities that allow the participants the opportunity to develop their project and their artistic independence. 
Photo enthusiasts and artists are invited to join a community to meet and interact with gallery owners, photo editors, curators, publishers and world-renowned photographers. 
The association's forthcoming summer event runs from July 7th-September 30th, 2020, when the Helsinki Photo Festival connects contemporary fine art photography and street exhibition. The program includes artist-talks, workshops, seminars, portfolio reviews, photo walks, modular outdoor photo installations inviting residents, tourists and all photo enthusiasts of any age. All outdoor exhibitions can be enjoyed at any time of the day, free of charge! 

The festival is to promote and exhibit the work of emerging photo artists, contemporary photographers, visual storytellers, photojournalists, professionals, and multidisciplinary artists in the field of photography and visual arts.
A jury of international experts is to identify artists of all skill level for the festival, and select photographies of different genres, approaches, and styles of the theme anarchy, all to reflect the ambitious, innovative and contemporary in photography today.
Helsinki Photo Festival's next open call accepts submissions from all over the world until March 31st, now extended to April 16th, 2020. Artists can find the call on picter: https://bit.ly/2NmLySq

The festival theme of 2020 is "Trust" and aims to showcase ambitious and innovative photography that has never been seen before in Finland in the metropolitan surroundings through numerous exhibitions, both indoors and outdoors.
Helsinki Photo Festival also introduces novel state-of-the-art modular-shaped photography-based installations functional to display both, large-scale vertical and horizontal sized images for the use in public spaces and galleries.
The structures which will be set up in locations in Helsinki and present a new way on how to experience contemporary fine art photography, at any time of the day and night supporting a dialogue and debate for spectators and photo enthusiasts.
The festival also includes pop-up exhibitions, which we will announce in due time on our photo events calendar and in Social Media.

WORKSHOPS
SEMINARS
ARTIST TALKS
PHOTO WALKS
Photography has emerged to become the most used medium for storytelling, and the festival program will emphasise the different ways of communicating through photography and give opportunities to learn about new approaches how to photograph through artist-talks, workshops, seminars and photo walks. 
The program invites photo enthusiasts of any age. Events, dates and times to be found on our photo events calendar and the organisations Facebook page.